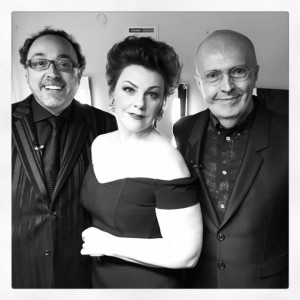 As we approach the centenary of his birth in 2018, Leonard Bernstein enthusiasts Edward Seckerson and Tony Award nominated arranger, composer and musical director Jason Carr are joined by Olivier Award nominee Sophie-Louise Dann to celebrate the musical superman who bestrode the Broadway stage as whole-heartedly and adeptly as he did the world's great concert halls.
This intimate musical evening explores the life and music of this extraordinary composer, conductor, pianist, teacher, father and activist. Bernstein wanted, needed, to experience it all. His creed – as a musician and as a man – emanated from his unshakable belief in the power of music to transcend cultural, social, religious divisions, to excite, to move and to unite.
Edward Seckerson conducted one of the last major interviews with Bernstein less than a year before his death in 1990 and it is that memorable encounter that is at the heart of this intimate show. Through a heady cocktail of stories and songs performed live by sensational West End star, Sophie-Louise Dann, accompanied by Jason Carr on piano, Bernstein's unique presence is felt once more.
Together they draw upon their vast knowledge of the scores and the stories behind them to create a unique evening that explores the life and music of this extraordinary man.
Performed live on stage are songs from some of the most popular musicals of all time, including West Side Story, Candide, On The Town and Wonderful Town, as well as gorgeous rarities from 1600 Pennsylvania Avenue, Peter Pan, Mass and Trouble in Tahiti.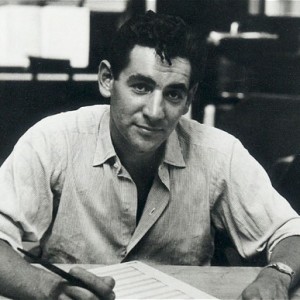 Reviews & Feedback:
'…the fast-paced evening never had a dull moment…patter and anecdotes (mostly based on [Seckerson's] interview with the master) were always enlightening… It is hard to pick out highlights among [Dann's] impeccable renditions of Bernstein classics.' **** Musical Theatre Review
'…the evening at St James Theatre was a thorough exploration of this most prolific and versatile musician and writer… This is an impeccably researched, informative and very entertaining evening, performed by three of the best artists in London.' Capital Cabarets And Shows Scene
'It was a triumph… beautifully constructed and presented. A wonderful balance of contribution from the three of you… And the insight into the unfamiliar a real enrichment for us all.' Patricia Routledge
'Remarkable tribute to Bernstein performed by trio, each at the top of their game. The rapport among collaborators was infectious and moving, resulting in a memorable evening where making music was clearly the priority.'
'Had such a joyous time at Bernstein Revealed. Wonderful musicianship and such moving stories of the great man. Dearly hope the concert gets an encore elsewhere. A fascinating and very special evening.'
'‎Such a gorgeous show!! And so honest and straight from the heart. Perfect content and tone and delivery. And Seckerson sings…. what a joy!!'
'Just in from seeing 3 amazing super talented friends at the top of their game
Jason Carr
,
Edward Seckerson
& Sophie – Louise Dann
Cousin Hebe
perform a beautifully crafted Show around the Life of the one and only Leonard Bernstein – I now want to know even more about him…
😉
I didn't know that Edward had interviewed Bernstein that made my jaw just drop
😉
I knew Jason loved his work, but this evening he played the 2 overtures and other bits of music and accompanied Sophie so
beautifully and with such love and then Sophie proceeded to sing the roof off the St. James Studio, singing everything from funny patter songs to soaring ballads and arias and oh singing a top C – I got there just in time got the last standing ticket and have had such an enjoyable night in the theatre – It was a real love letter to such an incredibly talented genius of a man Leonard Bernstein – Thank you Edward, JC & Soph

❤️

❤️

❤️

❤️

❤️

It's truly

🌟

🌟

🌟

🌟

🌟

Entertainment 👍🏻👏🏻'
–
'

A wonderful evening, so personal and moving. Well done Edward! And well done the Dynamic Trio – the Ed, and the very talented Sophie-Louise Dann and Jason Carr! xxx
'
–
–
–
Top tunes &

chat from
@
seckerson
@
jasonshowtunes
&
#
Sophie
-LouiseDann tonight
#
BernsteinRevealed
#