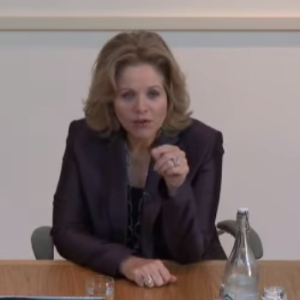 Renée Fleming, as part of Ms Fleming's Humanitas Visiting Professorship in Opera Studies at the University of Oxford, November 2013.
The discussion flowed from Edward's opening question: 'What makes now a different time to be a singer than in the past?'
Drawing on her professional experience and personal insights, Ms Fleming touched on issues ranging from increasingly large opera venues, to the challenges of the jet-setting travel that divas must now undertake, to the danger of stagnation in new repertoire. Realistic of the challenges opera will face in the future, Ms Fleming nonetheless conveyed great optimism.