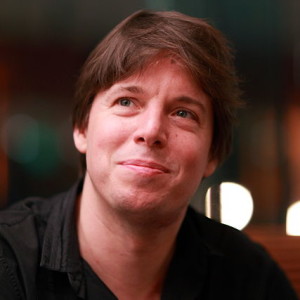 It's not every day that a superstar of the violin chooses to trade places with an orchestral concert master but Joshua Bell has been doing just that with the Academy of St. Martin in the Fields for some years. This "special relationship", which began with Bell's first major concerto recording when he was just 18, has now cemented itself with his appointment as the Academy's Music Director – the first such appointment since Sir Neville Marriner founded the celebrated chamber orchestra back in the 1950s.
Directing from the solo spot or the leader's chair is something that Bell has found increasingly satisfying over the years. He has always been a collaborative musician at heart and the "chamber dynamic" of being in amongst his collaborators whilst still shaping the musical experience from his bow, so to speak, has completely won him over.
Essentially a conductor-less orchestra, the ASMF is still among the most recorded orchestras in the world and with Bell in tandem their international profile is bound to enjoy a resurgence.
In this exclusive audio podcast, Bell talks to Edward Seckerson about his plans for the band, not least his commitment to a big increase in London concerts — starting officially on 5 April at Cadogan Hall — where Beethoven Symphonies will bookend the work with which he made his ASMF debut: the Bruch concerto. He talks, too, about his prowess as a video gamester and tennis wiz and tells the mysterious tale of the 1713 "Gibson" Ex-Huberman Strad which is his constant companion.
Podcast: Play in new window | Download