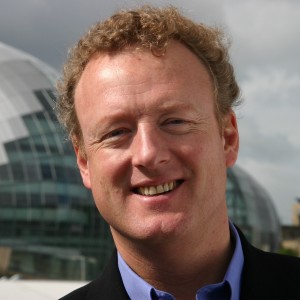 Monday 11th February 2013, King's Place
In conversation with Howard Goodall about his new book and TV series Howard Goodall's Story of Music.
The story of music is the story of our urge to invent, connect, rebel – and entertain. In this whirlwind one hour talk, one of TV's favourite music broadcasters and composers gives us a sampler of his energetic tour through 30,000 years of music, from prehistoric instruments to contemporary avant garde.
Howard Goodall is an Emmy, BRIT and BAFTA award-winning composer of choral music, stage musicals, film and TV scores – among them Vicar of Dibley, Red Dwarf, QI and Blackadder – as well as a distinguished broadcaster and the author of Big Bangs: The Story of Five Discoveries that Changed Musical History. Find out more here