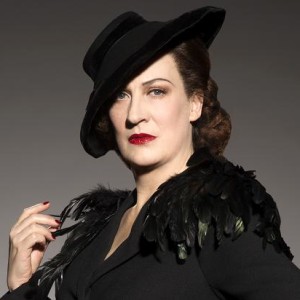 Backstage at English National Opera, David McVicar & Sarah Connolly discuss Charpentier's Medea.

It is Wednesday 6 February and just prior to the afternoon stage rehearsal at the London Coliseum I sit down with David McVicar and Sarah Connolly to discuss the UK premiere staging of Charpentier's Medea.
For anyone (like me) for whom the piece is new, there are riveting insights to be found here. McVicar – who "likes to put on a good show" – promises a spectacle, Connolly extols the virtues of Christopher Cowell's "poetic" translation and reflects on the sheer size of the role, the seemingly inexhaustible vengefulness of it, and how she is digging deep to negotiate the split-personality of this half-beast/half-human character. There will be blood.
http://www.sarah-connolly.com/
Podcast: Play in new window | Download