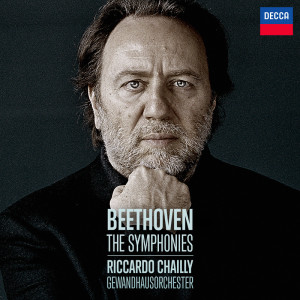 The world's oldest orchestra – the Leipzig Gewandhaus (this year celebrating its 231st anniversary) – now has a second home in the City of London.
Its much talked about residency at the Barbican Centre has already brought us exceptional musical experiences – not least a Bach St. Matthew Passion with unique ties to the Baroque master's own Leipzig church and choir, St. Thomas's – but there can be no single event more momentous than the most influential symphonic canon in the repertoire, the Beethoven Symphonies.
The Leipzig Gewandhaus was the first orchestra in the world to present a complete Beethoven Symphony Cycle in the composer's lifetime and the symbolic significance of that legacy is not lost on the orchestra's current music director – the charismatic Italian, Riccardo Chailly.
He and the orchestra have just recorded the symphonies for Decca and in this exclusive audio podcast he talks to Edward Seckerson about the journey he and the orchestra have taken to bring their readings of these pieces together as one coherent entity – a symphonic odyssey like no other; not just 9 symphonies but 36 movements in a constant process of evolution, not to say revolution.
And just as the symphonies evolved one from the other, so too have their interpreters. Chailly, like Beethoven, wants to be a provocateur, forever pushing the boundaries of possibility. Beethoven would have approved.
Podcast: Play in new window | Download