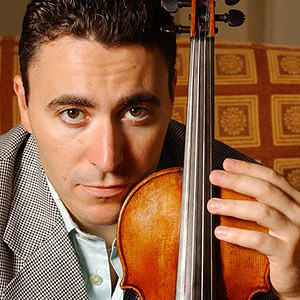 Sunday 18th November 2012, London Jewish Cultural Centre at Ivy House
It was a real a real privilege being invited by the London Jewish Cultural Centre to interview Maxim Vengerov at Anna Pavlova's old London home – Ivy House in Hampstead.  I have known Maxim professionally and personally for 18 years and featured in his Channel Four documentary Playing By Heart. This is probably the most wide-ranging interview that he has ever given and I am grateful to him for having agreed to let us publish the audio online, especially since a waiting list of nearly 200 people couldn't be accommodated on the night.
Maxim loves apocryphal stories and there are one or two goodies here amidst all the serious business of exploring his very special relationship with the violin. He talks quite candidly about the stress and loneliness that comes with being feted as "the best in the world" and the shoulder injury that halted his playing for the best part of four years. That proved to be a blessing in disguise in terms of getting off the treadmill, taking stock, and fulfilling a life long ambition to follow in his great mentor Mstislav Rostropovich's footsteps and study conducting. Now that surgery has solved the shoulder problem and he has returned to a saner schedule of solo playing it remains to be seen how far he'll take the dual function of playing and conducting. In Toronto recently he conducted and played the violin solos in Rimsky Korsakov's Scheherazade. When I asked him if he had Shosatakovich symphonies in his sights he answered emphatically in the affirmative.
Being a live event there are some technical issues that we've done our best to minimise and by necessity we've had to shorten the four musical illustrations for copyright reasons. Enjoy.
Podcast: Play in new window | Download